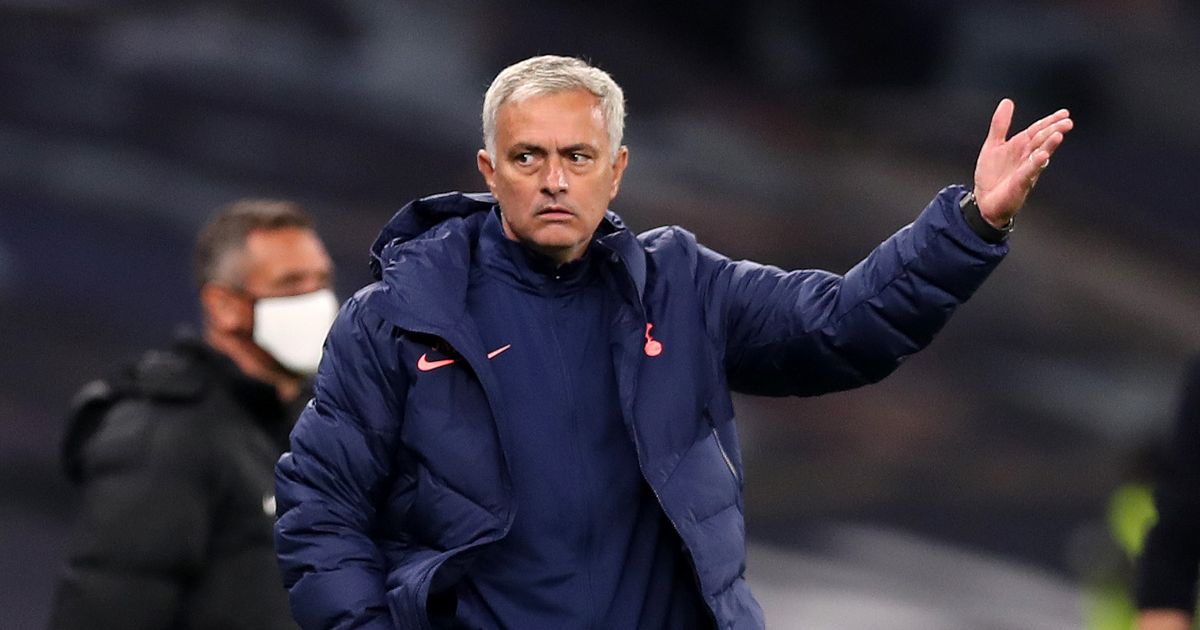 Match Review, innit mate
We have ourselves a bit of a football match this Sunday. Tottenham travel to Old Trafford and Jose Mourinho gets to lock horns with his former club and their manager Ole Gunnar Solskjær. Let's face it, Jose doesn't need too much of an excuse to use his vast experience of kidology and psychological defection to attempt to get into the heads of an opposing coach and team. He's already clashed with with Ole, suggesting that 'elite' clubs (cough cough) get the rub of the green and the extra consideration of the pixels when VAR (and the officials sat at the keyboard) kicks in and does it's thing.
Who you got for the game? Check out the Man United vs Tottenham premier league betting previews and share your predictions in the comments section.
What do I expect? Honestly, I think based on Tottenham's recent performances, I have high hopes. Why do I proclaim such confidence? For starters, it's barely confidence, but more logical progression and based on our form (rather than results), I can see a lot of little things beginning to fall into place.
Yes, we drew 1-1 at home to Newcastle. VAR ruined the three points and dominant performance. Yes, we drew 1-1 at home in the cup against Chelsea. But we won on pens and fully deserved the come back and glory. In these games, Spurs and Mou provided us with plentiful uplifting moments. These would concern the impetus and urgency of the football. Although it's hardly a masterclass to have most of the possession against a side like Newcastle. But we did and we bossed it. Perhaps, we have to work on the clinical aspect of our finishing to make the % count.
Against Chelsea, we got it wrong. Sat back deep and failed to look comfortable containing their pressure. But we swapped it for a more direct and forward thinking ploy in the second half and WALLOP! We were the better team, even if the team was practically a shell of the first eleven.
In these games, Spurs have given us a cameo, in parts, to what we can do when the team is one fluid and cohesive system. Tanguy Ndombele is finishing 90 minute games. There's more of an energy with how we go about grafting in the game and less of the pre-season dust.
Sergio Reguilón looked immense on his debut. We are without Son but there's still a sense of positivity with what we're watching. Be it, a little too messy at times. It still feels like pre-season, right?
United have been good going forward. Jose will tell you they've been reliant on penalties, but they have great quality in the likes of Greenwood, Martial, Rashford and Fernandes. Defensively? They are probably as shabby as we can be.
So does Jose do the classic Jose thing and sit back, contain and counter? Or does he look to take the game to them, rattle them, give them something to think about that forces them to react rather than dictate? Knowing Jose, it's going to be the former.
Both clubs are seeking to sign players before deadline day, so both are arguably still in the progress of sorting out their depth for when the season starts to gain some momentum in league fixtures. It's very early to suggest where both will finish. I don't think Jose believes United are guaranteed top four. That's Jose working his mind game magic. But he's yet to refine it whilst at Spurs. Perhaps because culturally, we have done things differently here. With a bit of swashbuckle. And not so much of the VAR.
Spurs (at the time of writing are in Europe on Thursday night) are at a disadvantage with time. Players getting rested (Dier) and others still not fit (Bale) whilst some are working hard to regain a place in the side (Dele).
I guess the concluding thought here is, it's anyone's game. It will belong to the team that wants it more. That's pretty ordinary punditry there but at this stage of the season when everyone is seeking full fitness and a bit more finesse, it seems you have a better chance if you attack and try to win without the complexities of relaying on the opposition to fall into your trap.
So let's go Spurs. Do something!